10 Jun 2020
Opportunities to go back in time and explore the Elk Mountain Range and Aspen back country on horseback and by trails abound in the Aspen area, with several available local outfitting companies to choose from. These days people hop in their cars and drive through the mountains to "experience" our western heritage and the wilderness and beauty of our mountains. But from a car window, how much can you really experience?
How about trying to experience our magnificent mountain areas in true western style – from the saddle of a horse?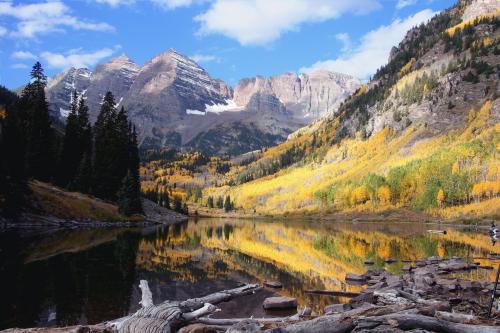 Come up to Aspen for a true western fall vacation, and see the wonders of the seasonal change from our warm green mountain summers to our cooler, colorful mountain fall. Contact McCartney Property Management to reserve your place to base your fall exploration party into western mountain culture. Experience the Colorado back country from a new viewpoint, become one with your horse and you will find the true beauty of the mountains, plus possibly some serenity and some excitement during your ride. Horses are therapeutic!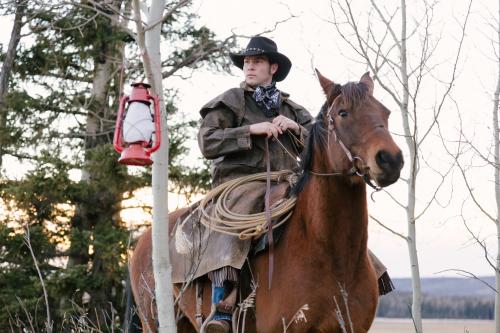 Try a new adventure by planning an outing on horseback with an experienced and knowledgeable guide. Experience Colorado like the early explorers did, when horses were the fastest way to get anywhere. There are so many hidden places in Colorado that you just can't get to unless it's by foot, or by horseback. How about a nice slow ride on a cool fall day through Colorado's golden aspen leaves?
Choose from a list of local outfitters whose services range from beginning with the basics of safe horseback riding to practice rides, to learning about all things cowboy! Many even offer horseback experiences in true Aspen style, with gourmet picnic lunches, or meals prepared around a campfire. Most outfitting companies offer a smorgasbord of riding options, from quick day or ½ day rides, to packed multi-day adventures where you can really experience the cowboy lifestyle that Colorado is famous for. Popular with many outfitters are breakfast rides, lunch rides, or full on fancy dinner ride options.
So plan a new adventure this fall, and get out among everything nature has to offer with one of Aspen's local horseback riding outfitters: