06/16/2023

to

06/18/2023

The Aspen Food and Wine Classic is THE top summer event and is in a class by itself. If you're going to attend one food and wine event, it must be the Food and Wine Classic in Aspen. Mingle with celebrity chefs, renowned winemakers, and Epicurean insiders, all enjoying the ambiance of early summer in the high mountain air - Where else can you indulge in food and wine from around the globe in such a spectacular setting?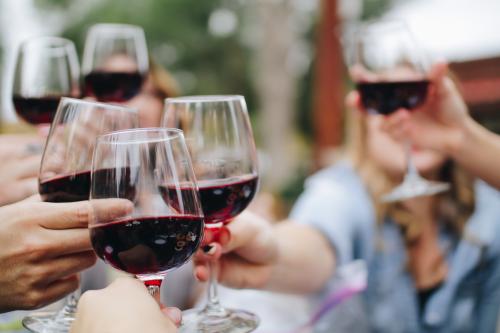 Kicking off the summer season in our world-renowned mountain village is an equally world-renowned culinary event – the Food and Wine Classic in Aspen. Enjoy three amazing days of cooking demonstrations and samplings, wine tastings and presentations, and discussions by world class and famous chefs and wine experts.
It's a true party town experience with events being held all over town by vendors, suppliers, and private citizens all celebrating the good life of eating and drinking well. Enjoy life to its fullest in the beautiful Rocky Mountain setting of Aspen, Colorado. Get your tickets today!
Book a Deluxe Vacation Rental for Aspen Food & Wine
Start your summer plans off with a bang by calling us to reserve your vacation rental for your visit to Aspen and experience one of Aspen's premier events. McCartney Property Management offers rental properties only steps away from the Food and Wine venues, or if you would rather be away from the crowds and noise, our McCartney reservations team can help you narrow your search and find you the perfect rental property. Availability is limited, so don't delay!