07/04/2023
Celebrate 2023 Independence Day in Aspen, CO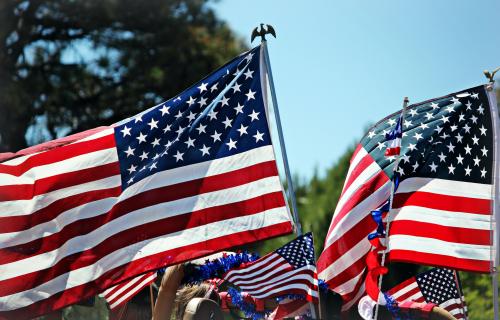 Aspen comes together to celebrate the 4th of July in style! Enjoy festivities like a parade, live music, and picnics with locals and visitors alike. 
It's a fantastic time, especially with kids and friends! Start your day with the old-fashioned parade, then enjoy a picnic and kids' carnivals in the parks. 
4th of July 2023 Patriotic Exhibits
In celebration of the holiday, you'll find Patriotic exhibits located all throughout downtown Aspen. From 10 am to 1 pm, the downtown core will feature a collection of exhibits at participating locations. A map and list of the exhibitors will be made available for guests by Saturday, July 1st. 
Free Concert at the Benedict Music Tent
The Benedict Music Tent at the Aspen Meadows hosts a free concert for the 4th of July. The Aspen Music Festival School band will take to the stage for a patriotic performance in celebration of the occasion. The show starts at 4 pm and will last about 75 minutes. The full program will be announced on July 1.
Tickets are free and may be reserved at the door an hour before the concert time, or they can be reserved online starting June 28. Keep in mind there is an $8 order fee to reserve online. 
Book Your Aspen Getaway with McCartney Properties